Information Vodafone Customer Care India
Circle head office:
Vodafone Mobile Services Ltd
C 48, Okhla Industrial Area, Phase II,
New Delhi
110 020
Vodafone headquarters in India
Vodafone India Ltd
Peninsula Corporate Park
Ganpatrao Kadam Marg
Lower Parel, Mumbai  400 013
India
Official website Vodafone India: www.vodafone.in
Help and Suppo​​rt​ page: Vodafone India Suppo​​rt
Official page:
Facebook Vodafone India: (https://www.facebook.com/vodafoneIN)
Twitter Vodafone India: https://twitter.com/VodafoneIN (@VodafoneIN)
Vodafone introduces its services to Indians expanding the chain of its offices, stores and coverage. Its main affiliates are located in New Delhi and Mumbai.
The Vodafone company's objective is high performance and desire to make their services 100% comfortable and enjoyable for their customers. That's why they render customer care ⌚24×7 and no doubt, they would be always glad if you stay with them. Your opinion is significant!
Any questions as to their services and their quality? Don't hesitate to communicate them to Vodafone customer care. They are able to help you at Vodafone customer care number ☎ +91 9811098110 (any phone) or Vodafone customer care number ⌚24×7 199 (Vodafone numbers). They will gladly assist you with any items which might arise and advise best possible.
Their operators will consult you either via Vodafone customer care toll free number 198 or via email ✉ vodafonecare.del@vodafone.com.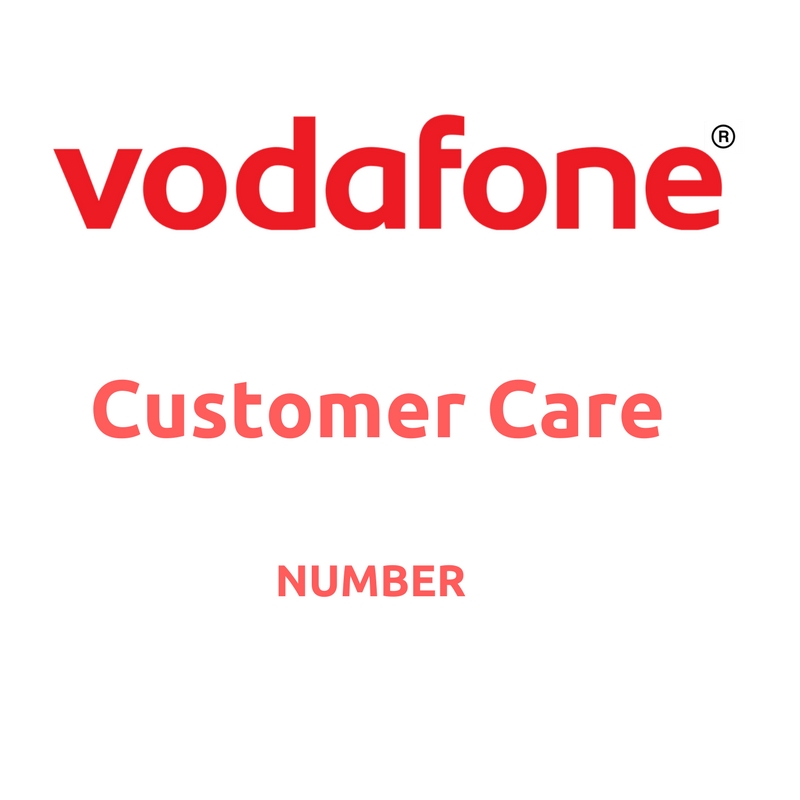 Your letters are welcome!
You prefer to share your matter by correspondence? Your letters are always welcome. Vodafone customer care team will consider them and respond. Here are their contacts.
Postal address:
Vodafone Mobile Services Ltd
C 48, Okhla Industrial Area, Phase II, New Delhi 110 020
Email:✉ vodafonecare.del@vodafone.com
Fax 📠 : 01126940154
Vodafone Nodal officer
Nodal officer, Mr, Morish Shukla is in charge to resolute your issue. Please specify the docket number with which your complaint was registered so that he could access the story. You may solve your issues either in a personal meeting with him or in any way easiest for you. These are the contacts you may require.
Address: Vodafone Mobile Services Limited, A 19, Mohan Co-operative Industrial Estate, Mathura Road New Delhi,110044
Phone:☎ 011 71032210
Fax 📠 : +91 11 26940154
Email:✉ nodal.delhi@vodafone.com
Vodafone Appellate authority
Nodal Officer's decision does not satisfy you? The proper agreement has sadly not been reached? You may apply to the Appellate Authority. They will require your complaint docket number too. Ms. Puja Mahra, Customer Service Head will take care of that in a personal meeting in her office or via phone ☎ 011 71032211, fax 📠 : +91 11 26940154, email ✉: appellate.delhi@vodafone.com
The postal address for letters or personal meetings: Vodafone Mobile Services Limited, C 48, Okhla Industrial Area, Phase II, New Delhi 110 020
Here are some highlights to remember when filing an appeal.
Submit it during 90 days.
File it using the special Appeal Form (available at any Vodafone Store).
Install Adobe Acrobat Reader for proper form viewing.
Specify the docket number of your complaint to the Appellate Authority (you got it when your appeal was registered).
Wait for their resolution (up to 39 days).
Check your messages for their SMS notification about the result.
Tips for troubleshooting:
For any troubleshooting, try some universal tips. Restart your device. If you put the SIM into a different device it may solve the issue sometimes too. Nothing? Reach us. Let's solve it together with Plan B. Vodafone postpaid/prepaid customer care is here to make your life easier.
Poor signal/network coverage issue may be the result of electromagnetic waves of some devices, so please turn them off or keep at a considerable distance from them.
No network signal, SIM is not registered in the net. First, select the net manually. Please inspect your SIM thoroughly to make sure it is not damaged.
Incoming/outgoing calls/SMS/MS are not available. Try to dial another number.
Slow speed. Just try to reset your browser, yet make sure that you have saved your passwords etc too.
Video freezes, is slow or buffering. Please choose a different browser or apps.
Configuration (no symbol, no connectivity). Text "ALL" to Vodafone customer care no 199 so that your settings would be saved. Restart your device.
Vodafone Customer Care
updated:
August 27, 2017
author: